"She is accomplished and successful. But that isn't all she is. She is loving and bright and everything." – Jo & Laurie
GUYS. What part of retelling do you don't people get?!? Yes, we know Louisa May Alcott didn't ship Laurie and Jo. Yes, we know Amy marries Laurie and Jo marries the Professor. Yes, I liked the original story, but why does everyone have to be overly dramatic with the fact that IN THIS book, a fictitious retelling mind you, Jo and Laurie end up together?
There are countless fairytale retellings that end up completely different than the original one, and that's ok. It's fiction. Every author has the right to write whatever they want.
Also, pls, the characters in this book are not 100% like the originals. So yeah, Laurie ends up with Jo but their motives influences and stories are different (obviously).
This Jo is not the original little women jo yet she still gives you "Jo vibes" all the way.
Same with every single character.
If you were satisfied with the Amy and Laurie ship, then you don't have to read this! And even so, if you liked the original ending but are open-minded enough to consider an alternative ending and plot to Little Women, pls read it and…yeah.
I hate how much hate this book has gotten from people that haven't even read it :/
Having said, that, I liked this book so so much! ☺️💕
In the beginning, I had mixed emotions about Jo, but oh my word, I ended up liking her so much 😭💕✨.
It is hard to review this book because as the blurb says, we know the ending but is the middle that is just ahhh.
New York high society balls, operas, marriages, deaths…
We see more into Jo's writing life, her failures, disappointments, and also her victories!
I like how the author explores another side to Jo. One that was tucked inside her heart under lock and key. And Laurieeeeeeeeee! He is just plain old Laurie with his boyish ways and sarcastic humor. And the banter between them is just adorable! ❤️
I love their friendship and how it blossoms into something else, yet, it is hard…for both of them to acknowledge it. They get used to the feeling of being just friends that they never consider something more.. and sometimes it harder for some to realize that.
But life still has to go on and they have to grow…be it that Laurie has to go to Harvard or Jo submit her new manuscript, life is changing, and there are decisions to be made regardless of so many things.
I also liked the relationship between the March girls and their mom! Ok, yes, it was kinda sad they changed her name from "Marmee" to "Mama Abba" but it's just a name. The character is still there and yeah * sighs contentedly *.
It was such a sweet story! I really encourage you to give it a try : )
Book blurb:
Bestselling authors Margaret Stohl and Melissa de la Cruz bring us a romantic retelling of Little Women starring Jo March and her best friend, the boy next door, Theodore "Laurie" Laurence.
1869, Concord, Massachusetts: After the publication of her first novel, Jo March is shocked to discover her book of scribbles has become a bestseller, and her publisher and fans demand a sequel. While pressured into coming up with a story, she goes to New York with her dear friend Laurie for a week of inspiration—museums, operas, and even a once-in-a-lifetime reading by Charles Dickens himself!
But Laurie has romance on his mind, and despite her growing feelings, Jo's desire to remain independent leads her to turn down his heartfelt marriage proposal and sends the poor boy off to college heartbroken. When Laurie returns to Concord with a sophisticated new girlfriend, will Jo finally communicate her true heart's desire or lose the love of her life forever?
Cleanliness: ⭐️⭐️⭐️ 3/5 (some da* and one h*ll…. Non-descriptive kisses)
Plot: ⭐️⭐️⭐️⭐️ 4/4
Characters: ⭐️⭐️⭐️⭐️ 4/4
My personal rating: ⭐️⭐️⭐️⭐️ 4/4
About the Authors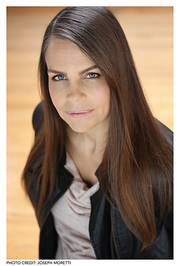 Margaret Stohl is the #1 New York Times, PW, USA Today, LA Times and Internationally bestselling co-author or author of twelve books, including the BEAUTIFUL CREATURES NOVELS, the DANGEROUS CREATURES NOVELS, the ICONS NOVELS, MARVEL'S BLACK WIDOW NOVELS, ROYCE ROLLS & CATS VS ROBOTS THIS IS WAR (forthcoming!) She writes the MIGHTY CAPTAIN MARVEL comic for Marvel Comics (ongoing) and has contributed to countless videogames; currently, she is a Narrative Director at Bungie.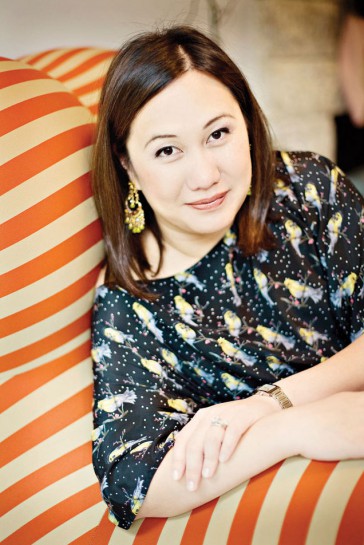 Melissa de la Cruz is the #1 New York Times, #1 Publisher's Weekly and #1 IndieBound bestselling author of many critically acclaimed and award-winning novels for readers of all ages. Her more than thirty books have also topped the USA Today, Wall Street Journal and Los Angeles Times bestseller lists and have been published in over twenty countries.